Young Japanese are saving less and spending more
.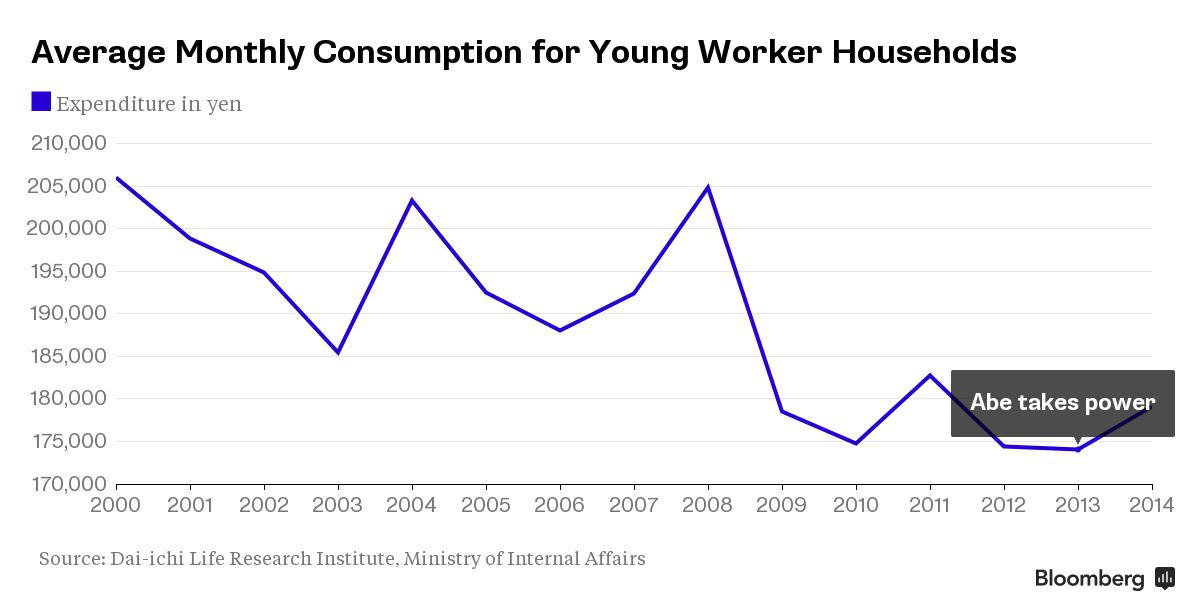 Good news?
"While that's news you might normally expect to draw a chorus of disapproval from older generations, it's cause for cautious celebration in Shinzo Abe's Japan."

"While consumption makes up 60 percent of the economy, people 20-29 are only 10 percent of the population, and they'll need to spend big to make up for the growing ranks of frugal pensioners."
The demographic battle will be on more than one front. The number of workers aged 25 - 34 have dropped 23% since 2000. The young aren't dropping out. Labour force participation is rising slightly. There are just less young people. (
Source
)
Spend a little time on a back-up plan.